A range of technology services
that are great on their own & magical together. Perfect-fit solutions for every one of our customers. That's why we exist.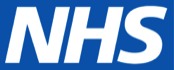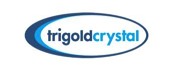 A wide range of capabilities along with attention to both quality and detail. It's been so refreshing working with blugu.
Honesty and integrity are so important, I can always count on them for straightforward & impartial advice.
Even after 10 years of working together they always have fresh ideas, and of course their knack for hiding the complexity.

What will yours look like?
With such a broad range of skills and experience to call upon, you can feel confident that we have got you covered, whatever the future holds.
We provide best value technology solutions, and we are confident that on a like-for-like basis we will beat any quote, so why not get in touch for a friendly chat. If you are a charity, community group or you reckon you're an all-round good egg (with a noble cause) then ask us about our Community Program.
We take great pride in our work, but it's important we achieve the right results with the right behaviours. Technical expertise and commercial experience are great ingredients, but it's our project, service & quality management capabilities that helps set us apart, and ensures are customers are happy ones.





By continuing to use the site, you agree to the limited use of cookies. You can find out more by reading our privacy policy